Hey,



Hey Bits and Bytes here!

How goes it?

We have a scrumptiously delectable link building strategy to share with you. . .

, are you feeding your website a steady diet of backlinks?
(You do know how important it is for your website's popularity to consistently have a feast of tasty backlinks donít you?)

Backlinks help to boost traffic to your site and also will help to increase your page rank and search engine recognition. We'd like to share our top secret recipe for blogrolls with you today. . . but you must solemnly swear not to tell any of the search engine spiders. (They can get very, very cranky!) Cross your fingers and hope to increase your traffic?

Blog rolls just happen to be one of the most tasty and highly coveted items on the site building smorgasbord for search engine spiders! (They are ferociously hungry little creepy web crawlies you know.)

From our extensive travels around cyber space, we can assure you that we have encountered more spiders and creepy web crawlers that devour backlinks faster than you can virtually blink. And guess what? We, your two most gifted cyber geniuses of all time, have discovered that any form of web crawlers are heavy backlink feeders and happen to find blog rolls especially yummy.
By serving up some of your own links as blog rolls you can easily feed some valuable back links to your website.
We've happily discovered that this particular top secret recipe for whipping up a batch of delectable blog rolls works particularly well:
Find a blog(s) in your site niche that is highly regarded but one that won't compete directly with your site theme.
Contact the blogger and offer to provide a short article and discretely mention that exchanging links would be a win-win for both of you.
Pick a page on your site that would be of value to the blog owner's visitors and suggest a blogroll link.
In exchange, offer to post a bloglet on your site reviewing their blog which also includes a link.
Wait patiently while the idea stews for a bit.
Serve up your links on a beautiful platter full of gourmet content, garnished with a few carefully arranged anchor text.
Deliver along with your most yummy blogroll backlink.
While we do confess that not all bloggers have the refined taste required for this particular scrumptious recipe, youíll find that most will gobble up your offer for free spider food and content faster than a virtual eye blink.

, if you happen to have any questions, feel free to spill your guts right here- (Why do you humans do that by the way? Frankly, spilling your guts just sounds so appallingly disgusting and downright painful!): Ask your questions or spill your guts

We fully intend to give Sue the dubious honor of tending to your every need. . . (Unfortunately, guts make us very, very queasy).
Stay tuned!
We'd like take your article marketing strategy out for a much needed spin on the virtual dance floor of the WWW! So dust off your dancing shoes and be ready for our next jaw-dropping, amazing, super-duper site building tip!

Until our next priceless site building strategy. . .

Happy Site Building,




Your Ever Helpful Rambunctious Site Building Duo

P.S. Here's an amazing Valentines Day gift idea:
It's the gift that keeps on giving and how Sue built Web Site Building Tips!
(With our collective genius of course!)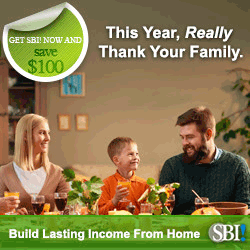 * * * * * *